Easy Online Ordering
As a full service manufacturer we can complete custom orders of any size. We make it easy to order online our handcrafted dovetail drawers and options.
Welcome To Drawers By Design
Our experts have been working with custom cabinetry for over 20 years. As a leading manufacturer of high-quality, handcrafted dovetail drawers available to order online, we strive to create the best buying experience possible for all of our valued customers. Our handcrafted products are the perfect finish to your kitchen or other projects. Based out of Salt Lake City, Utah we pride ourselves as manufacturers of the highest quality products for our customers. We produce the best quality handcrafted drawers available online, they are sturdy and made to last. Our pre-finished options are truly pre-finished, we even sand and finish the ends before final assembly. We also offer free engraving service with all of our custom products so you can add your brand or logo. As a full service manufacturer we also offer a variety of custom options for your purchase. If you need a manufacturer for custom dovetail drawers.
Why Drawers By Design?
We seek to provide a quality handcrafted dovetail drawer that will enrich our customer's product. As a online manufacturer we want to provide a service to our customer that will allow them to focus on more pressing aspects of their design. Our mission is to simply be the best manufacturer! Not to follow the standard, but set the standard! Our destiny is defined by our quality, and our quality is defined by our employees and our service.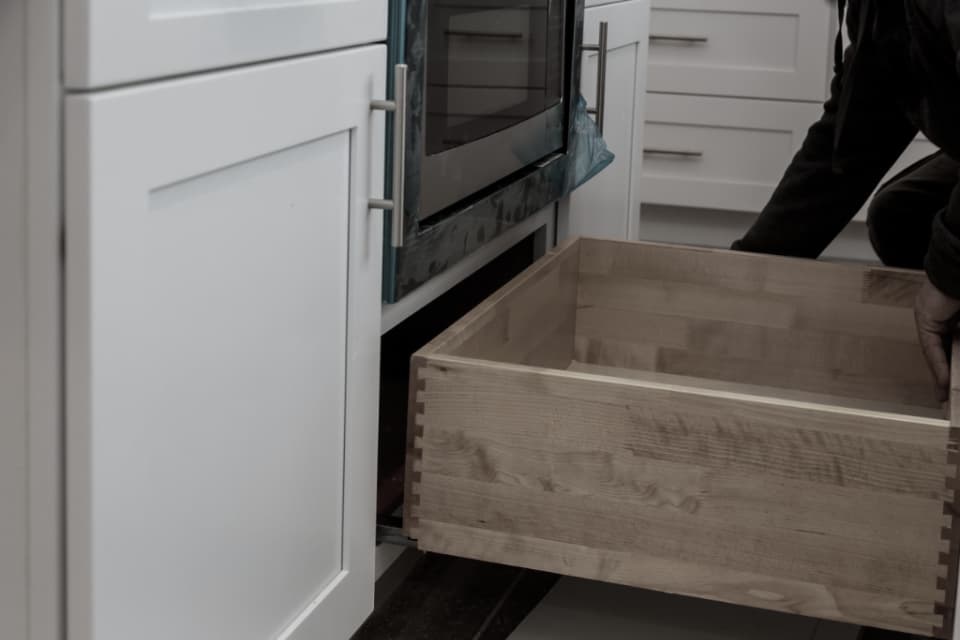 View Our Tutorial Videos
To help save you some time and confusion, we've created step-by-step video tutorials to guide you on how to measure, order, check status, pay invoices, and more. These videos should walk you through the process. If you have further questions please feel free to contact us.